Best House Cleaning Service Near Omaha Lincoln NE Council Bluffs IA
Cleaning Services Of Omaha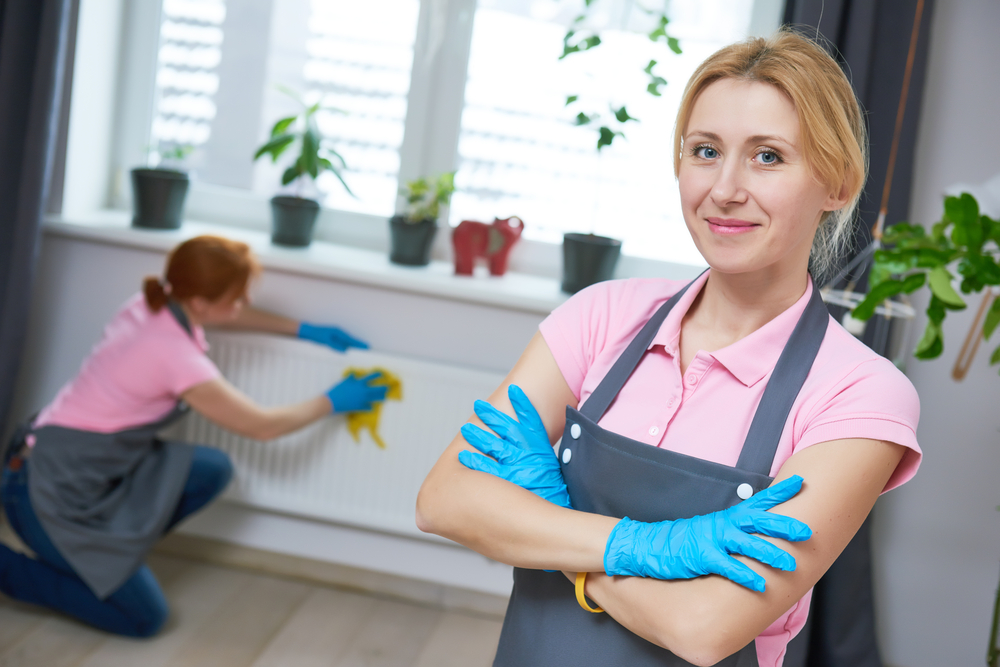 PROFESSIONAL HOUSE CLEANING AND MAID SERVICE
While there are a lot of tasks demanding your attention and causing you stress, a dirty home shouldn't be one of them. At Cleaning Services Of Omaha, we understand that your home is your safe space away from the hustle and bustle of life.
To help you concentrate on other aspects of your life, we offer reliable and professional standard maid services in Omaha Lincoln NE Council Bluffs IA and all surrounding cities in those areas. With years of experience offering affordable and quality cleaning services, you can always count on us.
TYPES OF STANDARD CLEANING SERVICES WE OFFER
Cleaning Services Of Omaha is experienced and highly trained cleaning pros take pride in delivering a professional cleaning job, regardless of the challenge presented to us. Depending on your residential cleaning needs, you can choose from our one-time, weekly, biweekly, or monthly cleaning services.
Some of our standard cleaning services include:
Dusting ceiling fans and light fixtures
Removing cobwebs
Dusting woodwork, moldings, and baseboards
Dusting and polishing furniture, picture frames, and general home appliances
Scrubbing stovetops and drip pans
Scrubbing and disinfecting all sinks, tiles, bathtubs, toilet bowls, towel bars, and more
Vacuuming and mopping all types of floors and stairs
For any specific standard clean requirements, feel free to contact us.
Arlington NE House Cleaning Service Near me
Ashland NE House Cleaning Service Near me
Avoca IA House Cleaning Service Near me
Avoca NE House Cleaning Service Near me
Bellevue NE House Cleaning Service Near me
Bennington NE House Cleaning Service Near me
Blair NE House Cleaning Service Near me
Boys Town NE House Cleaning Service Near me
Carson IA House Cleaning Service Near me
Carter Lake IA House Cleaning Service Near me
Ceresco NE House Cleaning Service Near me
Council Bluffs IA House Cleaning Service Near me
Dunlap IA House Cleaning Service Near me
Eagle NE House Cleaning Service Near me
Elkhorn NE House Cleaning Service Near me
Fort Calhoun NE House Cleaning Service Near me
Fremont NE House Cleaning Service Near me
Glenwood IA House Cleaning Service Near me
Greenwood NE House Cleaning Service Near me
Gretna NE House Cleaning Service Near me
LA Vista NE House Cleaning Service Near me
Lincoln NE House Cleaning Service Near me
Logan IA House Cleaning Service Near me
Louisville NE House Cleaning Service Near me
Malvern IA House Cleaning Service Near me
Mead NE House Cleaning Service Near me
Missouri Valley Ia House Cleaning Service Near me
Murray NE House Cleaning Service Near me
Oakland IA House Cleaning Service Near me
Omaha NE House Cleaning Service Near me
Pacific Junction IA House Cleaning Service Near me
Papillion NE House Cleaning Service Near me
Plattsmouth NE House Cleaning Service Near me
Ralston NE House Cleaning Service Near me
Springfield NE House Cleaning Service Near me
Underwood IA House Cleaning Service Near me
Valley NE House Cleaning Service Near me
Wahoo NE House Cleaning Service Near me
Waterloo NE House Cleaning Service Near me
Weeping Water NE House Cleaning Service Near me
Woodbine IA House Cleaning Service Near me
Yutan NE House Cleaning Service Near me