Best Residential Cleaning Service Near Omaha Lincoln NE Council Bluffs IA
Cleaning Services Of Omaha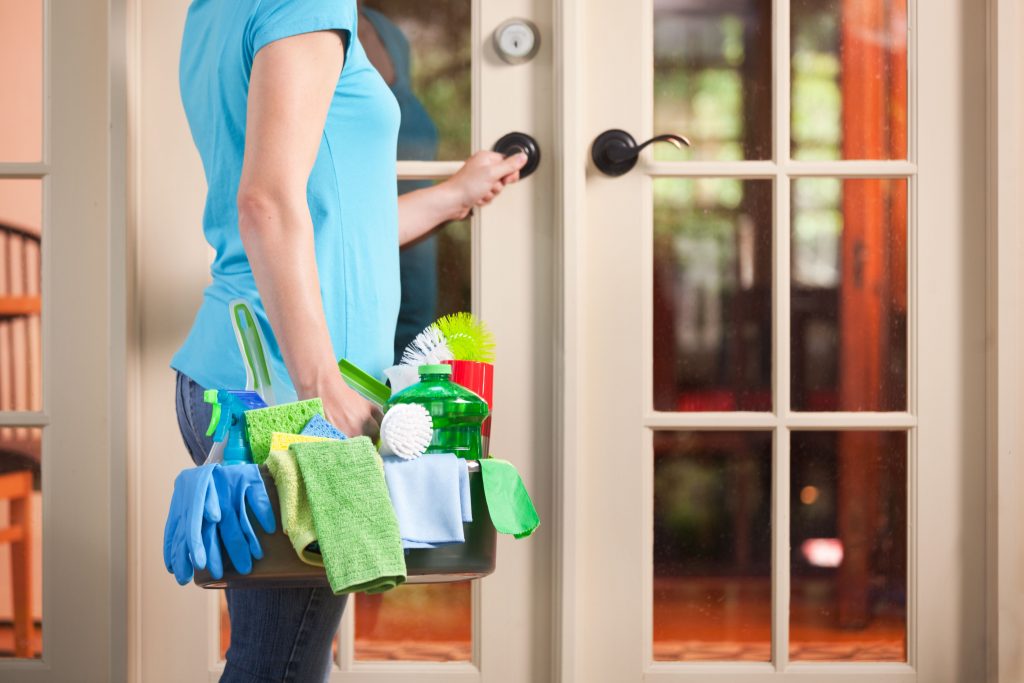 Choosing a cleaning company that you can trust to handle all of your household cleaning needs is a decision which should not be taken lightly. At Cleaning Services Of Omaha, we understand the trust and expectations factors that our customers are entitled to with every household cleaning job we do.
We are insured, bonded and carry workers' compensation for your protection. We only send professionally trained employees to your home who have passed our reference and criminal background check.
Our cleaning professionals are experienced and well- trained to render exceptional quality service. With a recurring cleaning service we assign the same cleaning crews to your home and guarantee our service every time.
RESIDENTIAL CLEANING SERVICE INCLUDE
We start at the top and work our way down. Our routine service includes the following and is provided every time:
Kitchen
Bathrooms
Bedrooms
Living Areas
Kitchen
Dust surfaces
Dust blinds, window sills, and lock ledges
Dust chair rails, cabinets, door panels, and baseboards
Dust top of the refrigerator
Clean and disinfect countertops
Spot clean cabinet fronts
Clean and disinfect doorknobs and switch plates
Clean and disinfect the sink
Clean and disinfect microwave inside and out
Clean, disinfect, and shine outside of oven and top of the range
Clean, disinfect, and shine outside of the dishwasher
Clean, disinfect, and shine outside of the refrigerator
Clean and disinfect kitchen table
Vacuum and damp mop floors
Empty Trash
Bathrooms
High dust removing cobwebs
Dust light fixtures
Mirrors cleaned and shined
Sinks and faucets cleaned and disinfected
Showers and bath tubs scrubbed removing soap build-up, hard water stains and germs
Toilets cleaned inside and out using germicide cleaners
Baseboards washed
Floors washed on hands and knees
Bedrooms and Living Areas
High dust removing cobwebs
When dusting tables and shelves all items are picked up so we can dust under them. We also dust the items
Lamp shades, picture frames and silk plants dusted
Furniture is vacuumed
Ceiling Fans Cleaned
Mini blinds dusted or washed off if needed
Louvered doors cleaned with small soft brushes to remove dust build-up in corners
Arlington NE Residential Cleaning Service Near me
Ashland NE Residential Cleaning Service Near me
Avoca IA Residential Cleaning Service Near me
Avoca NE Residential Cleaning Service Near me
Bellevue NE Residential Cleaning Service Near me
Bennington NE Residential Cleaning Service Near me
Blair NE Residential Cleaning Service Near me
Boys Town NE Residential Cleaning Service Near me
Carson IA Residential Cleaning Service Near me
Carter Lake IA Residential Cleaning Service Near me
Ceresco NE Residential Cleaning Service Near me
Council Bluffs IA Residential Cleaning Service Near me
Dunlap IA Residential Cleaning Service Near me
Eagle NE Residential Cleaning Service Near me
Elkhorn NE Residential Cleaning Service Near me
Fort Calhoun NE Residential Cleaning Service Near me
Fremont NE Residential Cleaning Service Near me
Glenwood IA Residential Cleaning Service Near me
Greenwood NE Residential Cleaning Service Near me
Gretna NE Residential Cleaning Service Near me
LA Vista NE Residential Cleaning Service Near me
Lincoln NE Residential Cleaning Service Near me
Logan IA Residential Cleaning Service Near me
Louisville NE Residential Cleaning Service Near me
Malvern IA Residential Cleaning Service Near me
Mead NE Residential Cleaning Service Near me
Missouri Valley Ia Residential Cleaning Service Near me
Murray NE Residential Cleaning Service Near me
Oakland IA Residential Cleaning Service Near me
Omaha NE Residential Cleaning Service Near me
Pacific Junction IA Residential Cleaning Service Near me
Papillion NE Residential Cleaning Service Near me
Plattsmouth NE Residential Cleaning Service Near me
Ralston NE Residential Cleaning Service Near me
Springfield NE Residential Cleaning Service Near me
Underwood IA Residential Cleaning Service Near me
Valley NE Residential Cleaning Service Near me
Wahoo NE Residential Cleaning Service Near me
Waterloo NE Residential Cleaning Service Near me
Weeping Water NE Residential Cleaning Service Near me
Woodbine IA Residential Cleaning Service Near me
Yutan NE Residential Cleaning Service Near me